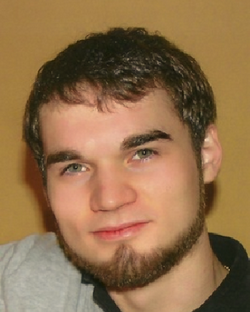 Ian Spenser Hess, 23, of Danville, Pennsylvania departed from this life on Monday, Nov. 13, 2017 in Danville. He was born Oct. 21, 1994 in Danville, a son of Steven Edward Hess of Leonardtown, MD and Lara Adrienne (Smith) Hess of Danville, PA. Ian attended Danville High School and graduated from the College of Southern Maryland with an associate's degree in nuclear engineering.

Ian was a quiet and tenderhearted young man who thoroughly enjoyed being with his friends and family. He was an avid outdoorsman, enjoying camping, hiking and snowboarding. Ian also enjoyed electronics and computers. He will be deeply missed by his adoring cat, Cali.

In addition to his parents, he is survived by his brother and sister Noah Hess and Zana Hess; his stepmother Gisèle Schrader; his grandmother, Clara Hess; his uncle, Shayne Smith and his wife Kimberly, of York, his uncle Willis Hess and his wife Barbara Richert-Hess of Tennessee; and his cousins, David, Derrick, Erin, Brandyn and Dylan.

Relatives and friends are invited to attend a celebration of Ian's life to be held at 3 p.m. Friday at Grove Presbyterian Church, 376 Bloom St., Danville, PA with the Rev. Dr. Robert J. Andrews officiating. Burial will be private in the Memorial Garden at the church. The family will provide flowers. Memorial contributions may be made to Animal Resource Center, c/o Linda Bird, 301 A Boone Road, Bloomsburg, PA 17815, or the Danville SPCA, 2801 Bloom Road, Danville, PA 17821.