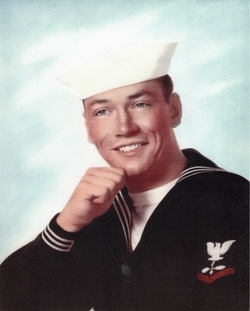 ATCS Stephen J. Schuyler Sr., USN, (Ret.) 71, of Great Mills, MD died November 5, 2017. Steve was born on August 2, 1946 in Queens, NY, to the late George Stephen Schuyler and Florence Veronica Kelly.

Steve enlisted in the United States Navy on February 27, 1965, and proudly served his country with over 22 years of active duty service. During his career in the Navy, Steve served on several sea deployments, including tours on the aircraft carrier USS Wasp, as well as the destroyer escort, USS Brumby. Steve transferred to Patuxent River Naval Air Station in 1977, where he continued to serve until he retired from service in December, 1987. After his retirement from the Navy, Steve continued to work for the Department of Defense in numerous capacities, and spent many years as the Senior Logistics Manager and Engineering Technician on the EA-6A/B Prowler and the Senior Logistics Manager for the V-22 Osprey.

Steve loved spending time with fellow veterans and friends at the Fleet Reserve Association Branch 93 and Chief's Bar, and he considered all of his friends extended members of his family. Something that gave Steve great joy was dressing up as Santa Claus, and playing Santa for the youth at Green Holly School and other organizations. Steve will long be remembered by his friends for the wonderful meals he cooked, as well as his rousing rendition of Louis Armstrong's "What a Wonderful World". He enjoyed cheering on Dale Earnhardt, the New York Jets, New York Mets, and the Washington Redskins. Steve was a member of Holy Face Catholic Church in Great Mills, MD. An avid bird watcher, Steve loved feeding and watching the birds from his living room window. He also enjoyed meteorology, and fancied himself a novice weatherman. His family was his greatest love, and he enjoyed spending as much time as possible with them, including their dog, Gizzy, who he regularly spoiled with home-cooked meals.

Stephen is survived by the love of his life, his wife of 49 years, Pamela Quesenberry; daughter, Marguerite Marie Schuyler Phillips (Frank) of Harpers Ferry, WV, sons, Stephen Joseph Schuyler, Jr. (Laura), and Phillip Prescott Schuyler of St. Charles, LA; his siblings: Patricia Ann Death of Virginia Beach, VA, Thomas William Schuyler (Brenda) of Sterling Park, VA, Catherine Marie Budwash (Terry) of Lyndon, VA, Alice Bernadette Jost (Jimmy) of Dale City, VA, Michael Bernard Schuyler (Anne) of Culpepper, VA, and James Patrick Schuyler (Patricia) of Groton, CT; his grandchildren: Derek Kristopher Phillips, Emma Marie Phillips, Garrett Dakota "Cody" Schuyler, Lance Dalton Schuyler, Lilly Schuyler, Nora Lynn Schuyler, Mallory Schuyler, and Aubrey Schuyler; and many extended family and friends.

Family will receive friends for Stephen's Life Celebration on Thursday, November 9, 2017 from 5:00 to 8:00 p.m., with prayers recited at 7:00 p.m., at Brinsfield Funeral Home, P.A., 22955 Hollywood Rd., Leonardtown, MD 2060. A Mass of Christian Burial will be celebrated by Reverend Jeroslaw Gamrot on Friday, November 10, 2017 at 10:00 a.m. at Holy Face Catholic Church, 20408 Point Lookout Road, Great Mills, MD 20634. Interment will be private.

Serving as pallbearers will be Michael Schuyler, Frank Phillips, Derek Phillips, Garrett Schuyler, Lance Schuyler, and Tom Hurt and honorary pallbearer Thomas Schuyler. Memorial contributions may be made to Veteran Support Centers of America (VSCOA) PAWS, 22121 Royal Oak Road, Quantico, MD 21856. Arrangements by the Brinsfield Funeral Home, P.A.