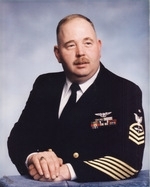 Gary Louis McGraw, "Mack", 65, of Lexington Park, MD formerly from Maine passed away on October 31, 2017 in Lexington Park, MD. Born on October 2, 1951 in Philadelphia, PA. He was the son of the late Margaret Evans McGraw and Howard Randal McGraw. He was the loving husband of Catherine McGraw whom he married on September 8, 1972 in Philadelphia, PA. Gary is survived by his sons; George Michael (Lisa) of VA, Gray Louis, McGraw, Jr. (Kristen) of FL, 5 grandchildren; Joseph Louis, Kelsey, Braeden, Ryan, and Ramsey. Siblings; Randal McGraw, and Margie Bailie.

Gary graduated from Olney High School in 1970 and moved from Maine to St. Mary's County, MD on October, 1993. He joined the U.S. Navy and attended boot camp at RTC Great Lakes from July to October 1970. From November through April 1971, he attended Aviation Machinists Mate (Jet) "A: School and Basic Helicopter "C" School in Memphis, Tennessee. He was stationed at Ht-8, NAS Ellyson Field, Pensacola, Florida from April 1971 to March 1972.

In March 1972, he was part of the commissioning crew of HT-18 transferring to NAS Whiting Field, Milton, Florida. There he served as an H-1 "Huey" Plane Captain and as a Maintenance Controller. Attached to VP-30, NAS Patuxent River, Maryland as a student in 1974. He arrived at VP-10 in NAS Brunswick Maine as a P-3B(D) power plants mechanic. While there, he made three deployments to NAS Bermuda and NS Rota, Spain. In December 1977 he was transferred to NAS Brunswick where he worked in the AIMD complete engine repair (CER) shop and at the Organizational Maintenance Department (OMD) repairing UH-1N Rescue Helicopters and C-1A cargo planes.

In January 1981 through January 1984 he was assigned to VP-44 NAS Brunswick Maine as a P-3C UII power plants mechanic and as a Quality Assurance representative. While there he made two deployments to NS Rota, Spain/NAF Lajes, Azores and to NAS Bermuda. In March 1984 to May 1985, he was assigned to VT-19, NAS Meridian Mississippi as a T-2C Quality Assurance Representative. In May 1985 through July 1987 he was assigned to CTW-1, NAS Meridian, Mississippi where he was a member of the Wing Contracts Monitoring Team on a civilian T-2C maintenance contract. During this tour he was initiated and promoted to Chief Petty Officer in September 1985.

In August 1987, he reported to VP-44 until its disestablishment in May 1991. While there, he made two deployments to NS Rota, Spain/NAF Lajes, Azores and NAS Keflavik, Iceland. In November 1990, he was promoted to Senior Chief Petty Officer. While there he served as Airframes/Corrosion Control shop chief, maintenance, control supervisor and as the commands hazardous waste/material coordinator.

In May 1991 to June 1993, he was assigned to VP-8, NAS Brunswick Maine. While there he deployed to NS Roosevelt Roads, Puerto Rico in support of UNITAS and JOINT TASK FORCE (JTF) 4 COUNTER-NARCOTICS OPERATIONS. He served as the aircraft division chief, command hazardous waste/material coordinator and as Maintenance Chief. From July to September 1993 he was assigned as a student at the Navy detachment at Tinker AFB, Oklahoma for training on the E-6A Mercury. Senior Chief McGraw transferred to Force Warfare in September, 1993 where he was assigned as Quality Assurance Supervisor, Maintenance Material Chief Petty Officer and VP Maintenance Division Officer.

While serving in the United States Navy he earned the Navy Commendation Medal, Navy Achievement Medal Times 4, Navy Good Conduct times 6, Battle "E: Times 2, Southwest Asia Service Medal Times 2, Meritorious Unit Commendation times 2, Sea Service Deployment Ribbon times 6, Coast Guard Special Operations Ribbon, and Joint Meritorious Award. After retiring from active duty in 1996, Gary went to work as an Engineer Tech for the U.S. Navy and retired in September, 2017. Gary belonged to the Andrew Chapel Hill Mason Lodge, and was Past Master Mason, member of Barbershop quartet and Civil War Reenactor. He enjoyed hunting, fishing, reading, Eagles football, and family.

The family will receive friends on Monday, November 13, 2017 from 5:00 PM-8:00 PM with prayers recited at 7:00 PM in the Mattingley-Gardiner Funeral Home, Leonardtown, MD. A Funeral Service will be held on Tuesday, November 14, 2017 at 11:00 AM in Grace Chapel Ministries Church Helen, MD with Pastor Karl Snyder officiating. Interment will follow in Maryland Veterans Cemetery Cheltenham, MD. Contributions may be made to Hospice of St. Mary's P.O. Box 625 Leonardtown, MD. Arrangements by Mattingley-Gardiner Funeral Home.