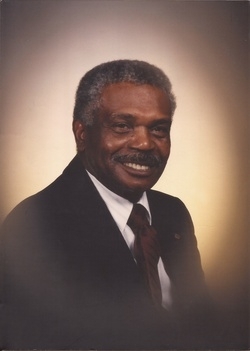 John Henry Bond Jr., 80, of Leonardtown, MD passed away on Tuesday, October 31, 2017 at his home surrounded by his loving family. He was born July 25, 1937 in Compton, MD to the late John Henry Bond, Sr. and Sarah Rosetta Thompson Bond. John Henry was a lifelong resident of St. Mary's County.

John Henry married the love of his life, Frances Victoria, September 15, 1956 at St. Francis Xavier Catholic Church. Together they celebrated over 61 great years of marriage and raised nine wonderful children. John Henry worked as a Correctional Officer for the St. Mary's County Sheriff's Office, dedicating over 30 years of service before his retirement. His first job at age 8 was culling oysters with his father as a waterman, he built piers, he managed the Leonardtown Laundromat (which is now a BTB Coffee Bar), he worked on the metro transit system in Washington DC (with his Uncle Thomas Bond), and was an excellent cook/sous chef at Harry Lundeberg School of Seamanship.

John Henry and his wife were graceful dancers and they especially enjoyed hand dancing together, where their moves were a work of art. He was a long time coach of youth baseball; coaching for over 40 years, including coaching his sons, daughters, grandsons, nephews and a host of other young men. John Henry also loved watching the games as well and if you made an error he would point it out before you left the field. John Henry enjoyed working crossword puzzles and would challenge anyone to a game of checkers and solitaire.

John Henry always made sure to take care of his family, as they were his pride and joy, and he enjoyed spending time with them. He was a long time member of the Knights of Columbus Council 10957, St. Francis Xavier Catholic Church (in which he is a charter member), St. Vincent DePaul Society, Jolly Gents Sportsman's Club, and past president of the PTA for Banneker School. In 2002, he received the Order of Merit from the Archbishop of Washington. As a young boy, he was the first black altar server at St. Francis Xavier Church.

In addition to his wife, Frances, he is also survived by his children: William A. Bond Sr. of Leonardtown, MD, Marie A. Bond of Lexington Park, MD, Wanda A. Bond Myers of Leonardtown, MD, John Henry Bond III (Cynthia) of Accokeek, MD, Philip A. Bond Sr. (Michele) of Bowie, MD, Ruby C. Bond of Upper Marlboro, MD, Frances Bond Hodge (William) of Waldorf, MD and Louis E. Bond (Tiffani) of La Plata, MD. He is also survived by his siblings: Anna T. Robinson of Washington, DC, Mary Florence Travers (John) of Accokeek, MD, Mary Arthorlee Burroughs of Leonardtown, MD and Linda M. Bond of Washington, DC. John Henry has 15 grandchildren and 18 great grandchildren. He also raised a niece and two nephews as his own. He has many extended family members and friends. In addition to his parents, John Henry is preceded in death by his daughter, Victoria E. Bond and his brother, Joseph A. Bond Sr.

Family will receive friends on Friday, November 10, 2017 from 11:00 a.m. - 12:00 p.m., with the Rosary lead by the Knights of Columbus at 11:45 a.m., at St. Aloysius Catholic Church, 22800 Washington Street, Leonardtown, MD 20650. A Mass of Christian Burial will be celebrated by Reverend Brian Sanderfoot, Reverend Rob Maro and Reverend David Beaubien at 12:00 p.m. Interment will follow at Charles Memorial Gardens, Leonardtown, MD 20650.

Serving as pallbearers will be Michael Bond, James Mason, Francis Russell, Gilbert Savoy, Larry Thompson and JW Vallandingham. Honorary pallbearers will be the Knights of Columbus Council 10957. Memorial contributions may be made to Hospice House of St. Mary's, P.O. Box 625, Leonardtown, MD 20650. Arrangements by Brinsfield Funeral Home.

The Bond Family would like to give a very special thank you to Rosetta Gough, Mamie Mason, Loretta Abell Vallandingham, and Linda Herbert. The family was overwhelmed with all the symbols of love from each and everyone that called, stopped by, the amazing dishes that were prepared and the beautiful cards.