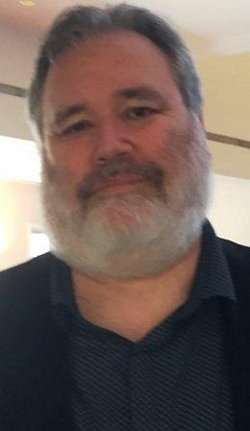 The Man. The Myth. The Legend.

David Henry Hiergesell, 54, of St. Leonard, MD passed away on November 4, 2017 at Haymarket Medical Center. Born November 4, 1963 in Hackensack, NJ, he was the son of the late Richard Hiergesell and Doris (Dicke) Hiergesell. Dave was an accomplished Computer Programmer, Vice President of New Media Solutions, with an MBA in Marketing and a Bachelor's in Psychiatry.

Dave was a lover of all things red, red wine, red meat, redheads, and of course the Redskins. Dave loved traveling, spending time with close friends, and rooting on the Huskers. To know him is to love him. He was always willing to share his knowledge and good intentions; the world will be a quieter place for his friends and family. It will be hard to forget someone who gave us so much to remember.

Dave is survived by his wife, Sarah; daughters, Blake and Perri; brother, Robert; and step-children, Nicholas, Courtney and Jacqueline. He was preceded in death by his parents Richard and Doris Hiergesell and brother Richard.

Family will receive friends on Thursday, November 9, 2017 from 1:00 p.m. until 2:00 p.m. with a Memorial Service to follow at 2:00 p.m. at Rausch Funeral Home, 20 American Lane, Lusby, MD 20657. Inurnment will be in Arlington National Cemetery at a date to be determined. We ask that you sport your Burgundy and Gold in honor of Dave's memory.

A reception will follow at the Pavilion at Solomons Landing, 1000 Half Hitch Way, Solomons, MD 20688. All are welcome to join us. In lieu of flowers, we will be accepting donations for his daughters' college funds. Any amount is greatly appreciated. https://www.youcaring.com/blakeandperrihiergesell-1001192. Arrangements by Rausch Funeral Home.