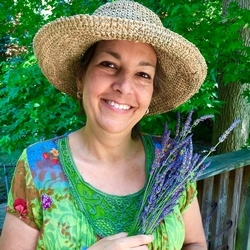 Corinne (Celebre) Black, 53, returned to her heavenly home on October 28, 2017 due to complications following lung cancer. Her devotion to family and firm belief in God supported her in life and ultimately gave her peace in death. Corinne was born on February 24, 1964 in Bowie, MD, to her parents John and Paulette Celebre. She graduated from the University of Maryland with a degree in Communications in 1986.

After college, Corinne married her best friend, Andy Black in 1987 and soon moved to Chesapeake Beach, MD. After a successful business career, beginning in the year 2000, she dedicated her time to educating and caring for her daughter, Janelle. Corinne touched countless people and we will all remember her incredible love for God, family, and friends.

From the first day she set foot in Chesapeake Church in Huntingtown, MD in 1993, Corinne impacted souls for Christ through her numerous ministries. She served ministries such as Rainbowland, Upward soccer, the hospitality team, home group leader, special events, Peake Youth ministries, and most recently the Production Team. Outside the church, Corinne also dedicated 9+ years to serving others in the community through the Help Association in Owings, MD.

Corinne is survived by her husband, Andy, of Chesapeake Beach, MD; her daughter, Janelle, of Chesapeake Beach, MD; her mother, Paulette, of North Beach, MD; and her brother Kevin, of Walkersville, MD. She was predeceased by her father, John. Arrangements by rausch Funeral Home.