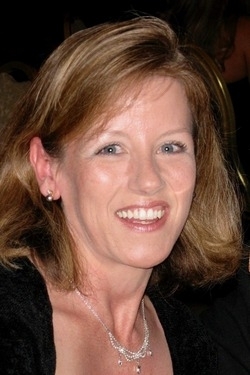 Deena Jo Neville, 49, of Lexington Park, MD died on Wednesday, October 25, 2017 at MedStar St. Mary's Hospital. She was born on May 29, 1968 in Florida to the late Joanne Emma Weston Koenig and Virgil Felix Koenig. Deena is survived by her children: Meghan Maree Neville and Calie Campbell Neville both of Great Mills, MD, and her siblings, Dorothy Iris "Dottie" Wilson of Lacey, WA and Donna Castner-Carr of Melbourne, FL.

Deena was passionate about all animals especially Rottweilers. She raised them to be great family pets. Photography was her hobby; she created albums for family members. She had a huge heart, enough love in there for everybody. She always put her family first. She loved palm trees, giraffes, and the color purple. She was passionate about being a military wife. Family was the most important thing to her.

A Memorial Service will be celebrated by Pastor John Wunderlich on Saturday, November 4, 2017 at 2:00 p.m. at First Saints Community Church, St. Paul's Campus, 25550 Point Lookout Road, Leonardtown, MD 20650. Interment will be private. In lieu of flowers, donations can be made to the NoVa Rottweiler Sanctuary Fund at: NoVa Rottweiler Rescue League, Inc. Attention Judy Marion, P.O. Box 1777, Germantown, MD 20875. http://md-novarotties.org. Arrangements by the Brinsfield Funeral Home, P.A.