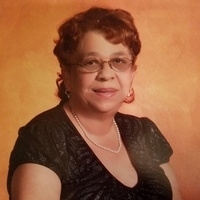 Anna Mae Lee was called home to be with the Lord on Friday, October 27, 2017. She was born on June 15, 1933. Her parents, Clinton and Mary Jones, husband, Joseph C. Lee and siblings Helen Jones, James Jones, Charles Jones, Joseph Jones and Leo Jones preceded her in death.

Anna had a passion for two things, her family and trips. She combined these passions to shape what became a large and close-knit circle of loved ones. Anna embraced opportunities to be with her children, grandchildren and great grandchildren at every turn. She joined them in Aruba, Myrtle Beach, Ocean City, Orlando, Hawaii, New York, Mississippi, Connecticut, and so many other destinations. While each trip may have included only a subset of the family members, Anna would re-tell her time away to others with such excitement and joy that we all felt like we were there. Not only did she become her children's "best friend," but the mantra among the grandchildren became "is grandma coming?" But no trip or destination could beat a family get-together at Anna's home in Port Tobacco, Maryland. "family" meant anyone who chose to attend as she loved opening her heart and home to her friends, and all those that her children or grandchildren called friends. From the Labor Day bash to Christmas to simple summer cookouts, everybody loved going to "Anna's house" because you felt loved, welcomed and it was always full of joy and laughter.

Anna leaves fond, loving memories on the hearts of ten children: Senora C. Pigford (William), Larry Lee, Romagene Scott (Darryl), Alena Deloatch, Agnes Lee, Caldwell Lee, Jackie A. Hayes (David), Deborah D. Lee, J. Wayne Lee (Angela), and Lisa Lee Washington. In addition, she leaves nineteen (19) grandchildren, and twenty-six (26) great grandchildren; four siblings, Catherine Jones, Margaret Jones, Raymond Jones and George Jones; two sister-in-laws, Edna Mae Jones and Winnie Lee Fox; and a whole host of nieces, nephews, cousins and other relatives and friends.

Viewing, 9:00 am until time of service, 11:00 am, Friday, November 3, 2017 in the Chapel of Thornton Funeral Home, P.A., 3439 Livingston Road, Indian Head, Maryland 20640. Interment, St. Catherine's Catholic Church Cemetery, 7865 Port Tobacco Road, McConchie, Maryland 20677. Arrangements by Thornton Funeral Home.