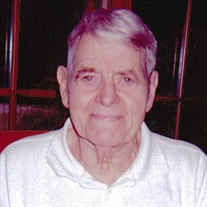 Born in Tenala, Finland he was the youngest of Isak Edvard and Linnea Lindstrom's ten children. He is survived by Alice, his wife of 62 years, and two daughters, Nancy Cantrell (Bill) and Laura Snell (Woody) and granddaughters Hayley Cantrell and Lauryn Cantrell. He is preceded in death by his only grandson, Ryan Cantrell. He is also survived by many nieces and nephews in the U.S., Finland and Sweden. Known by many as Pelle, Perus, Erkki, and Per, he was also known as "Pap" by good friends and neighbors Terri Bowie and Hannah Bowie-Bird.

Erik came to America in 1951 as a master machinist, having served in the Finnish army. He also served two years in the American army before becoming a U.S. citizen on May 11, 1954. He then worked for several companies, including AMF before establishing Saunas by Erkki which he ran for over 50 years, designing/building hundreds of saunas, most notably the sauna in the Embassy of Finland, Washington, D.C.

He was a founding member the Finlandia Foundation, National Chapter, as well as the Port Tobacco River Conservancy. He was also an active in the First Baptist Church of Welcome for almost 25 years, especially known for his singing "Silent Night" in Swedish at Christmastime, his beautiful woodwork and his service as an usher.

Erik will be missed by his family, including his church family as well as his many other friends and clients. A memorial service will be held at 11 a.m. on October 29, 2017 at the First Baptist Church of Welcome, 6735 Port Tobacco Road, Welcome, Maryland. In lieu of flowers, please remember him by giving to the First Baptist Church of Welcome, P.O. Box 107, 6735 Port Tobacco Road, Welcome, Maryland, 20693 or to his favorite charity, "Christmas Shoe Box, Operation Christmas Child" in care of the First Baptist Church of Welcome at the same address as above. Erik was in an orphanage in Finland from five to fifteen years of age and had a special place in his heart for making sure that children get something for Christmas because he did not. Arrangements by Raymond Funeral Service.