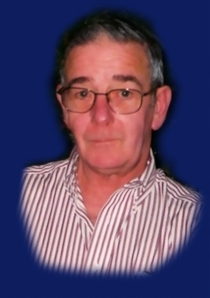 Bernard Francis Shymansky Sr., 73, of La Plata, MD originally of Cobb Island, MD died on October 23, 2017 at the University of Charles Regional Medical Center in La Plata, MD. He was born on September 23, 1944 at Physician's Memorial Hospital in La Plata, MD. He was the son of the late Joseph L. and the late Frances E. Shymansky.

Bernie served in the U.S. Navy from 1965 to 1969. At a very early age he started his career at Bobby Norris' Grocery store on Cobb Island. He continued his Grocery Trade working at many Grocery Retail Stores, retiring from McKay's in Charlotte Hall, MD in October 2011. Bernie was a life-time member of the 5th District Volunteer Fire Department and Rescue Squad where he was Rescue Captain for many terms. He also served as President of the Old Charles County Rescue Squad.

He is survived by his daughter, Tiana Lynn Stone (Joe); son, Bernard Francis "BJ" Shymansky, Jr. (Kim); grandson, Michael St. Clair; granddaughter, Isabella Stone; step-grandson, Chad Istvan; step-granddaughter, Kendall Farrell; step-mother, Irene F. Shymansky; brothers, JB Shymansky (Katherine), Mickey Shymansky (Jennifer); step-brother, Michael Cox (Sandy); sisters, Joellen Lawman (Billy), Angel Hindle (Buddy), Renea Shymansky; step-sister, Barbara Cox Mebane (Bob); nephews, John Shymansky (Heather), Will Lawman (Michelle), Joey Lawman (Britney), Brant Godwin (Theresa), Tyler and Tanner Cox and MyKyle Shymansky; nieces, Katie Godwin (Logan), Ashley Cox, Mychelle, Myranda and MyKenna Shymansky; great-nephews, Collin and Sawyer Lawman, Owen Shymansky and Derek Gilroy; great-nieces, Jordyn Shymansky, Marleigh, Amelia and Lacie Lawman, Harley and Melissa Gilroy and friend, Raleigh Goines. In addition to his parents, he was preceded in death by his brothers, John Michael "Mike" Shymansky, Sr. and Patrick Brent "Pat" Shymansky.

Visitation will be held on Friday, October 27th from 8:30AM to 10:30AM at Arehart-Echols Funeral Home, PA (211 St. Mary's Ave., La Plata, MD); where a Fireman's Prayer will begin at 10:30AM followed by an American Legion Service at 10:45AM. We will proceed to Holy Ghost Catholic Church (15848 Rock Point Rd., Newburg, MD) for a Funeral Service at 12Noon. Interment to follow in the Church Cemetery.

Pallbearers: Will Lawman, Joey Lawman, Brant Godwin, Tyler Cox, Tanner Cox, MyKyle Shymansky, Michael St. Clair and Chad Istvan; Honorary Pallbearers: Jimmy Jackson and Butch Murphy. In lieu of flowers, the family requests donations be made to Cobb Island VFD & EMS, PO Box 156, Cobb Island, MD 20625. Arrangements by Arehart-Echols Funeral Home.