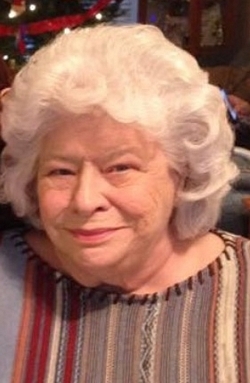 Alice Virginia McDaniel, 73, of North Beach passed away October 18, 2017. She was born November 11, 1943 in Washington, D.C. to William and Alice (Newman) Sherry. Alice was raised in D.C. and lived most of her life in Forestville until moving to North Beach in 2016. She attended Our Lady Queen of Peace Catholic School in Washington, D.C.

She was employed as a guidance secretary and cafeteria worker for Forestville Military Academy. Alice married William Lyle McDaniel in Upper Marlboro on November 6, 1970. She was very giving and was always providing to others. She will be remembered as a fighter and loving grandmother, whose greatest joy was spending time with her family.

She was preceded in death by her husband William. Alice is survived by children Lyle McDaniel of Gaithersburg, Sherry Lehnen and husband Michael of Chesapeake Beach, Brian McDaniel and wife Jennifer of Huntingtown and Audrey Rotindo and husband Phil of Marlton, NJ, step children Patti, Billy, Holly, Rick and Lorna. Also surviving are grandchildren Sara (Donald), Travis, Michael, Kylie, Aaron, Matthew and Ashley, a sister Margaret Conway and a brother John Sherry. Arrangements by Rausch Funeral Home.