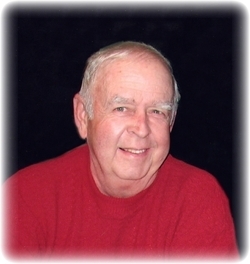 James Laurence "Larry" Hills, 76, of Great Mills, MD passed away on Tuesday, October 17, 2017 at his home surrounded by his loving family. He was born March 12, 1941 to the late James Ora Hills and Evelyn G. Hart Hills. He was born in Washington, D.C. but was raised in St. Mary's County. He was a graduate of Great Mills High School class of 1960.

On November 29th, 1975 he married his beloved wife Deborah L. Hills at St. George Episcopal Church in Valley Lee, MD. Together they celebrated over 41 wonderful years of marriage. Larry was a member of St. George Episcopal Church, Classic Car Club, and the Lions Club of Lexington Park.

He invested many years of hard work and customer service in building his excavating company with his two sons "Jay & Darryl" Larry Hills & Sons Excavating, Inc. Larry loved to spend his time working in his "Gravel Pit". He meticulously had a home for every "type" of material in the pit and was proud in how neat and orderly it was and stayed. He instilled his hard work ethic and dedication to his Sons and Employees of the business.

Larry enjoyed his family and friends very much. He liked watching NASCAR and watching his son Darryl race at the Dirt Track. Enjoyed camping especially in Florida every year. He loved playing pool for the former Friendly Tavern Pool League.

In addition to his beloved wife Deborah, Larry was also survived by his children: Diana C. Oh (Tom) of Hollywood, MD, James H. "Jay" Hills (Annie), Darryl B. Hills (Jennifer) both of Great Mills, MD, and Tracy L. French (Scot) of King George, VA; his sister Sandra Hixson (J Howard) of Cobb Island, MD; 14 grandchildren, 4 great grandchildren; and many extended family and friends. He is proceeded in death by his parents and brother Harold Hills.

Family will receive friends for Larry's Life Celebration on Sunday, October 22, 2017 from 2:00 to 5:00 p.m. at Brinsfield Funeral Home, P.A., 22955 Hollywood Road, Leonardtown, MD 20650. A Funeral Service will be celebrated by Reverend Greg Syler on Monday, October 23, 2017 at 11:00 a.m. at Holy Face Catholic Church, 20408 Point Lookout Road, Great Mills, MD 20634. Interment will follow at St. George Episcopal Church Cemetery, 19167 Poplar Hill Lane, Valley Lee, MD 20692.

Serving as pallbearers will be: Steve Burch, John S. (Johnny) Bean, Freddy Adkins, John Simms, Floyd Graham and Mark Bowes. Memorial Contributions may be made to Hospice of St. Mary's, P.O. Box 625, Leonardtown, MD 20650, Second District Volunteer Fire Department & Rescue Squad, P.O. Box 1, Valley Lee, MD 20692. Arrangements by Brinsfield Funeral Home.