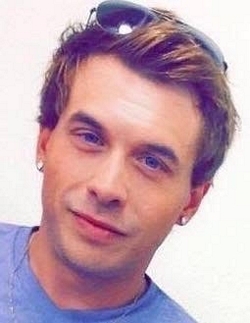 Christopher Ryan Gates, 29, of Huntingtown, MD passed away October 12, 2017 at home. He was born November 29, 1987 in Clinton, MD to Raymond Frederick and Deborah Kay (Allenbaugh) Gates. He graduated from Huntingtown High School and Graham Webb Academy of Hair. Christopher was employed as a hair stylist. He had a joy for volunteering at homeless shelters and his beautiful soul will be remembered by many.

Surviving are his parents Ray and Debbie Gates of Huntingtown; maternal grandmother Germaine Malachinski of Greentown, IN; maternal great grandmother Juliette Toulotte of Tampa, FL; aunts Colette Grigsby and her husband Wayne of Solomons, MD and Eileen Fowler and her husband James of Dunkirk, MD; uncles Randy Allenbaugh and his wife Deborah of Arvada, CO and Andrew Malachinski and his wife Gina of McKinney, TX.

Following the services at St. Paul, the family will be gathering for a reception at the North Beach Volunteer Fire Department from 1-4 PM. Arrangements by Rausch Funeral Home.