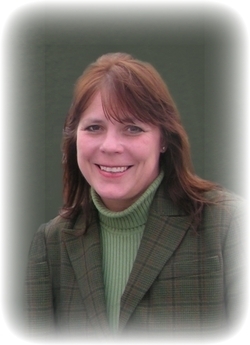 Nette Maria Schou, 55, of Leonardtown, MD died on Monday, October 9, 2017 at MedStar St. Mary's Hospital, Leonardtown, MD. Born on August 1, 1962 in Rosered, Sweden she is the daughter of Lillemor Skytting Schou of Mount Pleasant, SC and the late Thorkil Schou. Nette was born and raised in Sweden.

She was athletic and a horse enthusiast since age 10. As an animal lover she had many horses, with her latest horse being Soraya, whom she owned from birth. She was also the owner of Soraya's mother, Angelica as well as her horse she rode competitively, Caprina. She proudly trained under three different Olympic Gold Medalists in the US and Sweden.

She loved her six cats, pot belly pig, mini dachshund, Daisy and her horses. She was an avid skier and ice skater. She was musically inclined and enjoyed playing the flute and the piano. In 1981 she moved from Sweden to Virginia. In 1986, she graduated from George Mason University, earning of Bachelor of Arts degree in Political Science. She enjoyed playing soccer through her college career.

She understood seven languages of which four she was very fluent. She was employed for over 30 dedicated years at the Library of Congress as a dependable Senior Librarian. She moved to St. Mary's County in 2001. She enjoyed gardening and was an excellent home cook, preparing many gourmet meals, including her delicious chili, Swedish meatballs, and shrimp scampi. She was very crafty and a talented artist. She enjoyed painting ceramics, ornaments, stools, furniture and baskets.

On March 4, 2016, she married her beloved husband, Randall Howard Hislop III. Nette enjoyed taking long weekends to the Outer Banks where she and her husband often traveled during the spring and fall. She also enjoyed going to Vermont, especially to visit her friend, and her son while he attended college there. Her greatest love was spending time with her family, especially her children and grandchildren.

In addition to her beloved mother and husband, she is also survived by her children, Thomas Christian Youngblood of West Hartford, CT and Lisa Marie Youngblood of California, MD; her siblings, Anna Charlotte Schou-Zibell (Jan) of Manilla, Philippines and Hans Schou (Kristy) of Mount Pleasant, SC; her grandchildren, Jalen and Reign Handon of California, MD; and many extended family and friends. She is preceded in death by her father.

Family will receive friends for on Monday, October 16, 2017 from 1:00 to 2:00 p.m., with a Memorial Service celebrated at 2:00 p.m., at Brinsfield Funeral Home, P.A., 22955 Hollywood Road, Leonardtown, MD 20650. Interment will be private. Arrangements by the Brinsfield Funeral Home, P.A.