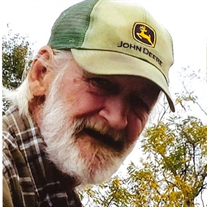 Thomas G. Clements, Jr. died peacefully Wednesday, October 11, 2017 at his home in La Plata, Maryland. He was preceded in death by his father-in-law, Ellsworth Rye and his sisters-in-law, Carolyn Rye and Theresa Cargill. Tom was active and was the current president of Cheltenham Farmers Market who enjoyed farming and selling produce. He was also an avid Washington Redskins fan.

He was the beloved husband, of 47 years, of his high school sweet heart, Donna Clements; loving father to Dawn and Troy Clements; loving grandfather to Hannah, Tommy III, Ty, Breigh, and Lucas. He is also survived by his father, Jerry Clements; his mother, EmmaLou Clements; his brothers, Steve (Lucy) and Joseph; his mother-in-law, Audrey Rye; his brothers-in-law, Ronnie Rye, John Rye, Vincent Rye, and Russel Cargill; 15 nieces and nephews; and 5 great nieces and nephews.

Celebration of Life on Saturday, October 21, 2017 at 11AM at Potomac Heights Volunteer Fire Department and Rescue Squad Hall, 73 Glymont Road, Indian Head, Maryland 20640. Memorials in Tom's name are asked to Hospice of Charles County, 2505 Davis Road, Waldorf, Maryland 20603. Arrangements by Raymond Funeral Service.