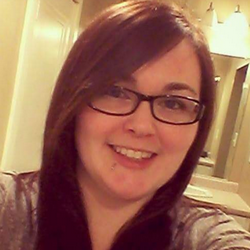 Erica Michele Killerlane, 24, of Prince Frederick passed away October 5, 2017. She was born December 6, 1992 at Holy Cross Hospital in Silver Spring to Michele L. Cooke and Patrick M. Killerlane. Erica was raised in Lusby and attended St. Leonard Elementary, Plum Point Middle, and graduated from Huntingtown High School in 2010.

She played youth softball for the Bayside Blues select team. She had worked at Pizza Hut, Kmart, and U.P.S, and was employed at the Safeway Distribution Center in shipping and receiving. Erica loved watching movies with her cousin Michael, doing puzzles, drawing, coloring, camping, and four wheeling, and fishing with her Dad. She also had a great love for animals.

Erica is survived by her mother Michele L. Walker and her loving partner Terry Dorr of Prince Frederick, her father Patrick M. Killerlane and his wife Greta of Huntingtown, sisters Claudia M. Killerlane of Prince Frederick and Keira G. Killerlane of Huntingtown, grandmothers Kathleen Cooke of Chesapeake Beach and Mary Killerlane of Forestville, and great-grandmother Helen Hardy of Dunkirk. She is also survived by a nephew Lawrence "LJ" Nocente, Jr. of Prince Frederick, as well as several aunts, uncles, and cousins, and by her girlfriend Emily Keenan. Erica was preceded in death by her grandfathers John J. Cooke, Jr. and Donald G. Killerlane. Arrangements by Rausch Funeral Home.