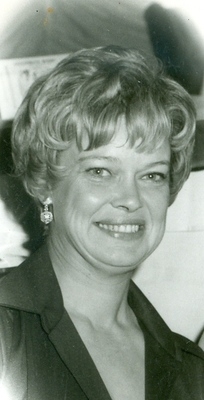 Catherine "Jean" Upright, 77, of La Plata, MD passed on Wednesday, October 4, 2017, at home surrounded by her family. Jean was born on August 4, 1940 in Washington, DC to the late LeRoy and Catherine Bartlett. Preceding her in death was her brother, William Bartlett.

She attended the Notre Dame Academy in Washington, DC. She and her husband, Ned Upright, were the owners of Aaro Moving and Storage and Move America. Affectionately known as, "Grandma", she was a devoted wife, loving mother, grandmother, great-grandmother, sister and aunt. She loved family gatherings above anything else and she enjoyed the friendship of many throughout her life's journey. She will be remembered for her strength, courage and love of family. She was a member of St. Catherine of Alexandria Parish, Port Tobacco, MD.

Jean and Ned were married 58 years. Jean is survived by four children: Debbie Wyant (Michael), Diane Upright, Danny Upright (Tina), and Donny Upright (Melanie); seven grandchildren: Mandy Williams (Brad), Candy Gick (Ryan), Andrew Wyant, Christine Upright, Jessica Murphy (Josh), Paige Upright and Will Upright; eight great-grandchildren: Chloe Spitzer-Wyant, Brianna and Brandon Williams, Ryan, Jr., Peyton, Kara, Colton Gick, and Abigail Murphy; sister Rita DeLane (Pat) and brother James Bartlett (Carol); many nieces and nephews.

Visitation will be held on Monday, October 9, 2017, from 2-4 PM and 6-8 PM with prayers at 7 PM at Arehart-Echols Funeral Home, PA (211 St. Mary's Ave., La Plata). Funeral services will be held on Tuesday, October 10, 2017, 11 AM at the Mt. Carmel Monastery (5678 Mt. Carmel Rd, La Plata); Interment to follow at Mt. Carmel Cemetery. In lieu of flowers, donations may be made to the Carmel of Port Tobacco, (5678 Mt. Carmel Rd, La Plata). Arrangements by Arehart-Echols Funeral Home.