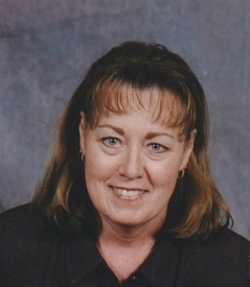 Janice Carolyn "Jan" Parks, 65, of Lusby, Maryland passed away on October 3, 2017 in Lusby, MD. She was born on October 4, 1951 in Horry County, South Carolina to the late John Paul and Elise Lewis Tyler. After graduation from high school, Jan joined the Army National Guard where she took classes and became an X Ray Technician. When she moved to Calvert County, she went to work for Rozran and Spatz Orthopedic Practice.

Jan was a member of Broomes Island Wesleyan Church. She was a loving wife, mother, and grandmother and liked to spend time with her family, playing UNO with her grandchildren, keeping up with the times, and she even started playing games on her phone. On perfect weather days, Jan even enjoy fishing on the Patuxent.

Beloved wife of Daniel Mark Parks, Jr.; mother of, Landon Collins (Tomeka); step mother of, Wayne Buck, Jr., Jamie Denton, Kirk Parks, and Danny Parks; grandmother of, Shania, Taylor and Cameron Collins; sister of, Debbie Marsh (Bill) and Rene Tyler; brother in laws, Tim Parks (Marilyn) and the late Kevin "Stumpy" Parks; sister in law, Jenifer Price (Gary); nieces and nephews, Brian and Jamie Marsh, Erica Tyler, Tim Parks (Jennifer), Jon Parks (Nicole), Kimberly Doley (Cory), Samantha Sowers (Cody), Allen Price, and Bobbi Carter (Aaron); great nieces and nephews, Jordon, Charissa, Michael, and Zoie Parks, Riley and Randy Doley, and Raedyn Sowers.

The family will receive friends on Friday October 6, 2017 at the Rausch Funeral Home, 4405 Broomes Island Road, Port Republic from 2-4 and 6-8 PM and on Saturday October 7, 2017 at the Broomes Island Wesleyan Church from 10 AM until the time of the service at 11 AM. Interment will follow in Broomes Island Cemetery. Memorial contributions may be made to Broomes Island Wesleyan Church. Arrangements by Rausch Funeral Home.