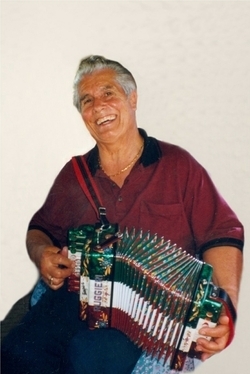 Fiorino "Tony" D'Onofrio, 86, got called to his heavenly home on Saturday, September 23, 2017. He succumbed to Alzheimer's/ Dementia in his home in Mechanicsville, MD surrounded by his loving family. Fiorino was preceded in death by his parents, Camillo and Barbara (Rullo); brother Donato and sister Rosaria (Fresco); and his nephew Carl D'Onofrio.

Survivors include his devoted wife of 59 years, Maria; his 2 daughters: Lucia Curtis (Paul); and Ida Horn (Robert); 2 grandchildren and 4 great-grandchildren: Angela Newton (Chris), Cameron (5) and Max (3); and Christopher (Paige), Guiliana (6) and CJ (3). Fiorino was the uncle to 9 nephews and 8 nieces, of which 11 reside in Maryland and 6.located in Italy.

Fiorino was born in Lanciano, Italy on November 15, 1930. He lived a long, active and full life despite having developed polio at the age of 2. Fiorino was a jack of all trades and master of all! He worked for D.C. General Hospital as a prosthetist where he made artificial limbs for crippled children. In 1957, Fiorino met and married Maria, the woman of his dreams, in Italy. Initially, he and Maria lived in Washington D.C. with other family nearby. In 1960, they moved to District Heights, Maryland, and relocated to Mechanicsville, Maryland in 2003.

Fiorino was a man of faith who was a hard-worker, passionate and focused on God, his family and having fun. He displayed his passion and creative talents in so many ways through traveling, music and handmade crafts. He had a natural ability to make people laugh and was fun to be around. His smile was contagious and he laughed like nobody was watching. Fiorino was not a huge man in stature but he had a big heart and a huge presence. He will be missed by all. Arrangements by Brinsfield Echols Funeral Home.