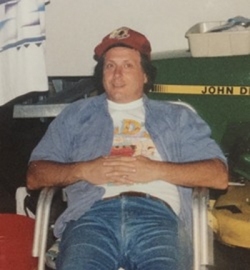 Robert Karsnar Hensley III, 72, of Hughesville, Maryland passed away on September 15, 2017. Bob was born on June 15, 1945 in Manchester, New Hampshire, to the late Robert K. Hensley, Jr. and the late Anastasia Kiritsis Hensley. Bob was a Facility Manager for the US State Department and enjoyed fishing, hunting and occasionally gambling. He loved nature and was an outdoorsman.

Bob is survived by his son, Robert K. Hensley IV, his sisters, Gale Vabolis Ayres (James), Eleni Hall and Lemonitra Hensley. Also surviving Bob is his companion, Colleen Gail Fitzpatrick and many other relatives and friends.

All services are private.