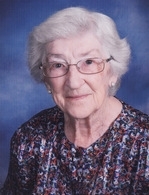 Susan "Polly" Elizabeth Hall, 93, of Upper Marlboro, MD formerly of Abell, MD passed away on September 20, 2017 in Charlotte Hall, MD. Born on October 6, 1923 in Abell, MD she was the daughter of the late Daisy Elizabeth Harden Hayden and James Elton Hayden.

Polly was the loving wife to her first husband, James Arnold Hall who preceded her in death on June 28, 1952 and whom is married on January 16, 1946 in Holy Angels Catholic Church, Avenue, MD and her second husband, Andrew Cornelius Hall who preceded her in death on June 14, 1994, whom she married on February 1, 1959 in St. Joseph's Catholic Church, Morganza, MD. Polly is survived by her children: Linda Raley (Al-deceased) of Upper Marlboro, MD and Andrea Miles (Brian) of Brandywine, MD. Siblings: Laura Cusick and Joan Warczynski both of Avenue, MD. She was preceded in death by her Siblings: Cecil Hayden, James E. Hayden Jr., Marie Beavan, Louise Wicker and Sadie Clark.

Polly graduated from Margaret Brent in 1942. She went to work for Veterans Administration from 1942-1946, Mattingly's General Store in the late 50's and Housekeeping from 1968-1975. She was a member of Our Lady of Fatima Sodality Holy Angels Catholic Church, American Legion Auxiliary Post 221 and Catholic Daughters of the Americas Court 1596. Polly enjoyed jigsaw puzzles, reading, bird watching, cooking and making Rosaries to be distributed at the Blessing of the Fleet and to Missions.

The family will receive friends on Tuesday, September 26, 2017 from 10:00 AM - 11:00 AM in Holy Angels Catholic Church, Avenue, MD. A Mass of Christian Burial will follow at 11:00 AM with Father Anthony Lickteig officiating. Interment will follow in Sacred Heart Catholic Cemetery Bushwood, MD. Pallbearers will be: Brian Miles, Brian Miles, Jr., David Russell, John David Barnett, Jeremiah Barnett, Andrew Barnett, Walter Raley III and Steven Raley. Contributions may be made to Holy Angels Catholic Church 21340 Coltons Point Road Avenue, MD 20609 and/or Seventh District VFD P.O. Box 206 Avenue, MD 20609. Arrangements by Mattingley-Gardiner Funeral Home.