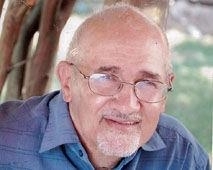 Harry M. Whitehead, 71, of Waldorf, MD formerly of St. Croix, U.S. Virgin Island, passed away on Wednesday, September 13, 2017 in Waldorf, MD. Harry was born to Clarence Whitehead and Tomasa Velasquez on June 11, 1946.

After graduating high school in New York, he joined the United States Air Force. After 26 years of service, he retired Jan. 31, 1991. After moving to Waldorf, MD he worked for five years at Toys R' Us and five years at Home Depot.

Harry is survived by his loving wife, Dolores Whitehead; daughters: Frances and Paulette Whitehead; three grandchildren: Brian, Andrew and Christian; and host of family and friends.

Visitation will be on held on Friday, September 22 from 1 p.m. until time of service at 2 p.m. at Briscoe-Tonic Funeral Home, 2294 Old Washington Road, Waldorf, MD 20601. Inurnment will be held at Cheltenham Veterans Cemetery at a later date. Arrangements by Briscoe-Tonic Funeral Home.