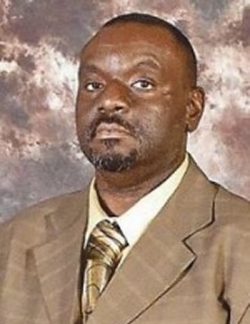 John Matthew Parran was born on June 19, 1962 in Calvert County, Maryland to Gladys M. and the late John 0. Parran. He transitioned from this life early in the morning on Saturday, September 9th at MedStar Georgetown University Hospital in Washington, DC after a lengthy battle with diabetes and kidney issues.

During his childhood and many years of his adult life, Matt, as he was affectionately called, attended and was an active member of Brooks United Methodist Church. He was educated in the Calvert County Public Schools System and graduated from Calvert High School in 1980.

Matt began working as a young teen in a local delicatessen/convenience store. He held down several jobs. Matt's employment career included installing flooring. He worked for several different companies; often traveling from state to state to perform the installations.

Matt was married to Diann Marie Harvey on August 23, 2002. In this union, he shared the pleasure of being uncle and guardian to their special nephews Joshua and Walter Harvey. Weekends with "The Boys" were the highlight of his life complete with trips to the store for ice cream.

Matt was a snazzy dresser who enjoyed singing, listening to music, playing chess and other card games. He was a very kind and generous person who lived life on his own terms.

Matt was preceded in death by his father John Olandus Parran, sister Dorinda Marie Parran, nephew Delontay Taylor Parran, maternal and paternal grandparents, uncles: Charles and Oliver Parran; Robert Wilson; Sonny Williams; and John Barnes, aunts: Hortense Wilson and Ruby Neely.

Left to cherish memories of him are: his wife Diann; his mother Gladys, a very kind and special mother-in-love Jane Pinkney; brothers: James, Gregory, Quenton, David (Delores), and Prentice; siste rs: Clarice, Vandora, and Letitia; Aunts: Catherine, June, Armatine, Helen, Margaret and Pamela; Uncles: Walter (Gil), Wilson (Roberta), John (Nellie), Wilson (Beatrice), Emory (Sharon), Avon (Teressa), and Donald Lee. His family-in­ love: John (Cheryl), Archie, Walter, George, David, Henry, Debbie, and Roxie (Kevin). Matt also leaves an abundance of nephews, nieces, cousins and friends including his longtime friends Alvin Adams, Mandell Gross and Ronnie Johnson.