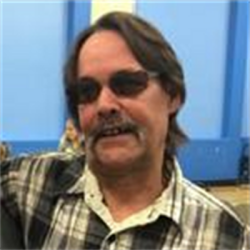 James Carl Windsor, Jr., age 57 of Waldorf, Maryland, died September 14, 2017 at his residence.

James was a life-time resident of Southern Maryland and was a retired iron worker with Iron Workers Union Local #5. He was also a NASCAR fan and dirt-car racing. He enjoyed welding and was known as "Mr. Fix-It" for all who knew him.

He was the son of James Carl Windsor, Sr. and Dorothy Lee Ledman Windsor.

He is survived by his wife of 37 years, Naomi Jean Smith Windsor; his sons, James Carl Windsor, III and William Anthony Windsor; his brother, Dennis Lee Windsor (Sheila); and his grandchildren, Dylan, Mason, and Lauren.

Funeral Services and Interment will be private.

Memorials in James' name are asked to the charity of your choice.