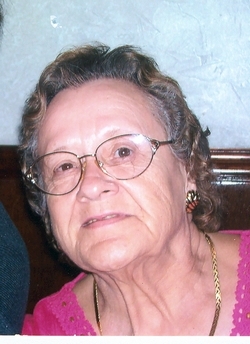 Laura Evelyn Lorraine (Hopkins) Swindell, 80, of North Beach passed away September 11, 2017, surrounded by family. She was born June 22, 1937 in Beltsville to James Albert and Laura Evelyn (Ridgeway) Hopkins. Evelyn was raised in Bowie and graduated from Bladensburg High School in 1956.

She married William Swindell on June 22, 1957. They lived in Landover Hills, until moving to North Beach, where they have lived for 33 years. Evelyn was active in the North Beach Senior Center for many years. She enjoyed feeding birds and squirrels, camping at Breezy Point and taking walks on the beach.

Evelyn was preceded in death by her husband, William Thomas Swindell, sister Helen Hopkins and brother William Hopkins. She is survived by children Susan S. Solo and husband Ted of Frederick, William T. Swindell, Jr. and wife Juanita of Chesapeake Beach, Laura E. Watkins of Owings, Michael B. Swindell of Chesapeake Beach and Eugene Hopkins and wife Sherri of Rose Haven.

Also surviving are grandchildren William T. Swindell III, Pamela M. Hatch, Bruce C. Watkins, Tara Lynn Warner-Pugh, Shannon R. Solo, Jennifer N. Russo, Crystal and AJ, great-grandchildren Heidi, Colt, Bruce, Ashlyn, Rylan, Mackenzie, Charleigh, Kaleb, Mason and Mackenzie, sisters Virginia, Shirley, Carol, Barbara and Mary and brothers James, Richard and Wayne. Arrangements by Rausch Funeral Home.