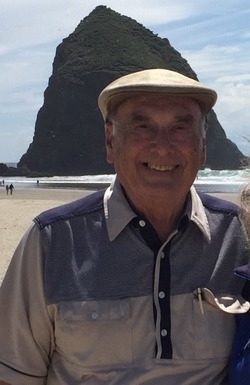 Clarence E. Darr, 90, of Mechanicsville, MD passed away on September 11, 2017 at UM Charles Regional Medical Center in La Plata, MD. Clarence was born on November 3, 1926 to the late Harvey Darr and the late Mable Brickley Darr in Burnside, PA.

Clarence retired as the Chief Engineer in charge of the House Wing at the US Capitol with 30 years of service. He loved spending time with his family and friends, going to the horse races, playing cards, fishing and spending time on his boat. Clarence served in the US Army during World War II as a Staff Sergeant.

In addition to his parents, Clarence was predeceased by his wife, Dolores Darr and brother, Edward Darr. He is survived by his son, Steven Darr (Donna); daughters, Evelyn Thames (Jeff), Cindy McDonald (Danny), Gail Beavers (Jimmy); brother, Tommy Darr; sister, Ruth Ward; 14 grandchildren; 13 great grandchildren and 2 great-great grandchildren.

Funeral service is scheduled for Friday, September 15 at 11 am at Hughesville Baptist Church, 8505 Old Leonardtown Road, Hughesville, MD 20637. Visitation begins at 10 am. Interment will follow at Ft. Lincoln Cemetery, 3401 Bladensburg Road, Brentwood, MD 20722. Reception follows at the church. Arrangements by Brinsfield Echols Funeral Home.