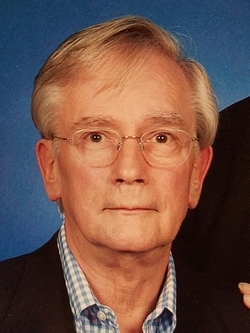 Joseph Francis "Joe" Brown, 76, of Chesapeake Beach passed away September 7, 2017 at his residence. He was born April 19, 1941 in Washington, D.C. to Paul Hillman Sr. and Eleanor (O'Donnoghue) Brown. Joe joined the United States Navy in 1958 and was honorably discharged in 1961.

Joe married Dorothy Lee "Dottie" Kijewski on October 15, 1966. He was employed as an electrician and HVAC technician with the Architect of the Capitol, retiring in 1995. Joe enjoyed traveling with Dottie, fishing and spending time with his family, especially his grandson.

Joe was preceded in death by his wife Dorothy Lee "Dottie" Brown, daughter Kimberly Dawn Cutter and husband Rob of Owings, son Mark Jason Brown and wife Erica Centurion of New Orleans, LA, grandson Remington J. Cutter of Owings, brothers Paul Hillman Brown, Jr. and Timothy Gregg Brown, both of Atlanta, GA and sister Sue Taylor of Broad Run, VA. Arrangements by Rausch Funeral Home.