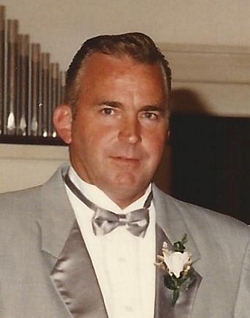 Barry Covington Wood Sr., 72, of Prince Frederick, Maryland passed away on September 5, 2017 in Washington DC. He was born on March 4, 1945 in Prince Frederick, MD to the late Merle C. and Eunice Hutchins Wood. Barry is preceded in death by a sister June Fowler and a brother Page Wood.

Barry enjoyed being outdoors, either farming, or feeding the deer and the horses. He is survived by his wife, Linda G. Wood, son Barry C. Wood, Jr. and 3 grandchildren, Aaron, Kara, and Luke Wood. He is also survived by a sister, Carolyn Smith and brother Philip Wood.

The family will receive friends on Tuesday September 12, 2017 from 10 to the time of the service at 12 noon at the Rausch Funeral Home, 4405 Broomes Island Road, Port Republic, MD. Interment will follow in St. John Cemetery, Barstow, MD. Memorial contributions may be made to charity of your choice. Arrangements by Rausch Funeral Home.