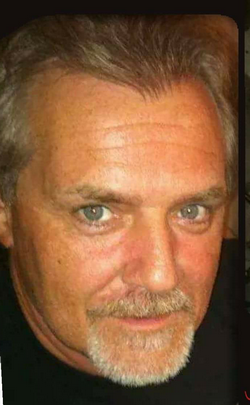 John Charles Grinder, 54, of Waldorf, gained his wings on September 4, 2017. Johnny was born on February 9, 1963 and was a life-long resident of Charles County. He was a self-employed mechanic most of his life. He enjoyed Harleys, older model Camaros, fishing, eating sweets, and spending time with his children and grandchildren.

He is preceded in death by his parents Robert Charles Grinder and Julie Lee Grinder. He is survived by his children Chucky Grinder, Mandy Hunter, Brandy Penn, Bobby Grinder, Candice McAlwee (Stephen Cusato) Josh Richmond, and Shannon Raley; Son in Law's Andrew McAlwee and Chad Whisman; Grandchildren Dylan Penn, Makayla Richmond, Hunter Penn, Jayce Penn, Andrew McAlwee Jr. Ana'lysa McAlwee and Savayah Mason; Siblings Bobby Grinder, Donnie Grinder, Ronnie Grinder, Jamie Grinder, Keith Adelman, Earl Glass, John Glass, Mike Aquilino, Dora Misurda, Carson Glass, Celestine Sturgill, and Julie Keadle; Loving friend Doreen Parks and numerous aunts, uncles, cousins, nieces and nephews.

Services will be held at Williams Funeral Home in Indian Head on Saturday September 9, 2017 from 1pm to 3pm with prayers at 3pm. Donations and flowers can be sent to Williams Funeral Home in Indian Head.