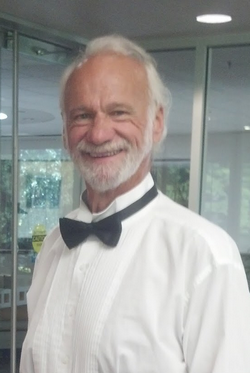 Walter John "Wally" Price, 67, of Owings passed away September 2, 2017 at George Washington University Hospital. He was born January 23, 1950 in Mineola, NY to Donald Granville and Virginia Jean (Springmeyer) Price. Walter was raised in Mineola, NY and graduated from Floral Park High School and later graduated from University of Maryland, College Park with a Bachelor's and Master's Degree.

He married Dale Brinkerhoff on August 2, 2014 and they made their home in Owings. Walter was employed with BG&E and worked for many years at Calvert Cliffs. He later went to work for Dominion Cove Point LNG in Lusby before his retirement. Walter was a member of the American Legion and Centenary United Methodist Church in Shady Side. In his spare time he enjoyed working on his hot rod cars and going to car shows.

Walter was preceded in death by his parents, son Jamie Michael Price and brother Jeffrey Price. He is survived by his wife Dale Karen Price of Owings, children Jenelle Lynn Price Cooper and husband Mike of Hollywood, MD and Michael Walter Price and fiancé Brittany Freeman, also of Hollywood, MD. He is also survived by grandchildren Ethan, Cole, Noah, Evelyn, Aubrey, Sydney, Ava, Bryce, Josselynn, Shyann, Chandler and Paisley, brothers Donald G. Price, Jr. and wife Linda of New York and Douglas R. Price and wife Debbie of Charlotte, NC, sister Virginia J. Poutier and husband Jimmy of Charlotte, NC, and stepsons David Evans and wife Gwen of Crofton and Kevin Evans and wife Jackie of Edgewater. Arrangements by Rausch Funeral Home.