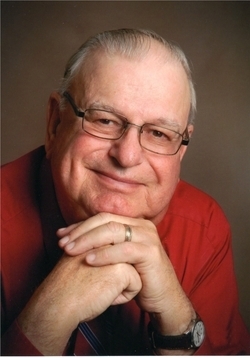 William Joseph "Billy Joe" Johnson Sr., 73, of Mechanicsville, MD died on August, 31, 2017, at his home surrounded by his loving family. He was born in Leonardtown, Maryland on May 27, 1944. Billy Joe was the youngest child of the late Annie Myrtle Williams Johnson and Francis Vernon Johnson. He was preceded in death by his sister, Aileen Dotson (Charles); brothers, Francis E., James H., Elmer (Eva), Floyd (Margie), Raymond (Eleanor) and George.

Billy Joe is survived by his loving wife Marie, who was his grade school sweetheart and whom he married on September 22, 2012. He is also survived by his children, William J Jr. (Angie), Julie Cook (Joe), Jamie (Kelly); his sister Anna Lyon, Sister-in-Law Eleanor; Step children Glenn Tippett, Katrina Armiger (George); Nine grandchildren and one great grandchild; and two step grandchildren.

After graduating from St. Mary's Ryken High School, he went on to pursue a career in the construction industry. He owned and operated Johnson Builders from 1975-2006. He also owned and operated Johnson Manor Farm. Billy Joe had a green thumb for growing tobacco, red potatoes and sweet potatoes. He loved collecting coins, pocket watches and Indian artifacts. He enjoyed a good game of pitch, and loved listening to County and Bluegrass tunes. Billy Joe was a huge Redskins and Nationals fan. In his younger years he was active in many sports, such as men's bowling, horseshoes, darts, volleyball and softball. He sponsored and coached girls' softball and adult women's teams.

Family will receive friends for Billy Joe's Life Celebration on Thursday, September 7, 2017 from 5:00 p.m. to 8:00 p.m., with prayers recited by Deacon Joseph Lloyd, Jr. at 7:00 p.m., at Brinsfield Funeral Home, 22955 Hollywood Road, Leonardtown, MD 20650. A Funeral Service will be officiated by Reverend Steve Humphrey Friday, September 8, 2017 at 10:00 a.m. at Mount Zion United Methodist Church, 27108 Three Notch Road, Mechanicsville, MD 20659. Interment will follow in St. Joseph Catholic Cemetery, Morganza, MD.

Serving as pallbearers will be Wm J. Johnson III, Jamie Johnson, Joe Cook, Mike Anderson, Wayne Dotson and Steven VanDevander, Jr. Honorary Pallbearers will be his grandchildren: Tiffany, Laci & Mason Johnson, Makenzie & Jacob VanDevander, Abbie Cook, and Stevie Sapp; step-grandchildren, Ethen & Ava Armiger; nephews, Charles Dotson, Jr., Bobby, Ray Donnie, Gary and Gerry Johnson. Memorial contributions may be made to Hospice House of St. Mary's, P.O. Box 625, Leonardtown, MD 20650 or Mount Zion United Methodist Church, P.O. Box 1060, Mechanicsville, MD 20659. Arrangements by the Brinsfield Funeral Home, P.A.