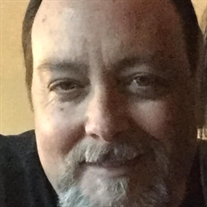 Timothy Russell "Tim" Reagan, age 58, of Waldorf, Maryland, died August 31, 2017 at his home after a two and a half year battle with cancer. He fought hard and had his typical positive attitude and witty humor until his passing. Tim was a friend to all and enjoyed life. His passions included riding his Harley, boating, and eating Maryland crabs. Tim was a devout Catholic and graduate of Ryken High School in Leonardtown, MD. He will be greatly missed but has left a positive impression on everyone he touched.

He was the son of Jessie C. Reagan and Antoinette Capone Reagan. Tim is survived by his wife of 33 years, Pamela Sue Pierce Reagan; his children, Brandon T. Reagan and Brittany N. Reagan; and his brother, Michael Reagan.

Friends received on Tuesday, September 5, 2017 from 5-8PM with Wake Service at 7PM at Raymond Funeral Service Chapel, 5635 Washington Avenue, La Plata, Maryland 20646. Mass of Christian Burial will be offered on Wednesday, September 6, 2017 at 10AM at St. Peter's Catholic Church, 3320 St. Peter's Drive, Waldorf, Maryland 20601. Memorials in Tim's name are asked to Catholic Charities Archdiocese of Washington, 924 G Street NW, Washington, DC 20001. Arrangements by Raymond Funeral Service.