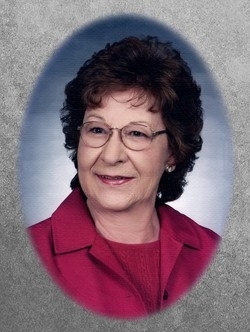 Ruth M. Breads, 76, of California, MD died August 21, 2017 at her home surrounded by her loving family. She was born July 28, 1941 in Ansted, WV to the late Arthur Clay Mink and Fannie F. Ramsey Mink.

Ruth moved to the DC area in 1959 where she worked at the Pentagon for 4 years before becoming a homemaker and raising her 4 children with her late husband, Robert A. Breads in Fort Washington, MD. She returned to work in 1978 at the Bureau of the Census, Department of Commerce for 26 dedicated years of service. After retiring she moved to the Villages of Wildewood where she became active in the community and served on the Board of Directors for the Wildewood Village Condominium Association for 6 years.

Ruth is survived by her wonderful children: Robert Mark Breads of Kansas City, MO, Steven M. Breads (Nuch) of Alexandria, VA, Lisa R. Thompson of Waldorf, MD, Kevin C. Breads (Paula) of Waldorf, MD; 7 grandchildren: Matthew, Andrew, Lindsey, Melanie, Colin, Faith and Ashley. She is preceded in death by her parents and husband.

Family will receive friends on Thursday, August 24, 2017 from 4:00 to 7:00 p.m., with a Prayer Service at 6:00 p.m., at Brinsfield Funeral Home, P.A., 22955 Hollywood Road, Leonardtown, MD 20650. A Mass of Christian Burial will be celebrated by Reverend Raymond Schmidt on Friday, July 25, 2017 at 10:00 a.m. at St. John Francis Regis Catholic Church, 43927 St. John's Road, Hollywood, MD 20636. Interment will follow at Resurrection Cemetery, 8000 Woodyard Rd., Clinton, MD 20735. Memorial contributions may be made to the Leukemia and Lymphoma Society, 100 Painters Mill Road, Suite 800, Owings Mills, MD 21117. Arrangements by the Brinsfield Funeral Home, P.A.