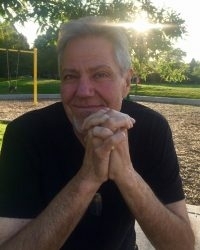 Cosmo Anthony Quattrone, 64, passed away peacefully surrounded by his loving family at the Denver Hospice, Denver, Colorado following a brief battle with pancreatic cancer. Cosmo was born on July 4, 1953, in Steubenville, Ohio to his parents Frank (Cheech) and Catherina Quattrone.

Cosmo held many positions with the House of Representatives beginning as a laborer in 1972 and advanced to the position of Director and Program Manager of the Modular Furniture Renovation Program overseeing the programs financial management and procurement processes. He was a recipient of the CAO Distinguished Service Award. He retired on May 17, 2007. He later took a position as Vice President of Government Sales with Bentley Prince Street. After spending a brief retirement in Florida, he joined his sons in their family business where remained until his death.

Mr. Quattrone is survived by his wife, Linda Stepp Quattrone who he married July 6, 2006, his sons Michael (Kate) Quattrone of Washington, DC, Frank (Karrie) Quattrone, and grandson Cosmo Quattrone of Denver, CO, brother Frank (Patricia) of Castle Rock, CO, sisters, Concetta (James) Schmitz of Huntington, MD, Teresa (Chuck) Facini of Waldorf, MD; Uncle and Aunt Joseph and Rita Quattrone of Clinton, MD, many nieces, great-nieces, nephews and great-nephews, cousins that mourn his passing.

A Mass of Christian burial will be celebrated at the Cathedral Basilica of the Immaculate Conception, 1530 Logan Street, Denver, CO on Wednesday, August 16, 2017 at 10:00 AM. In lieu of flowers donations may be made in Cosmo's memory to the Denver Hospice, 8299 E. Lowry Blvd., Denver, CO 80230.