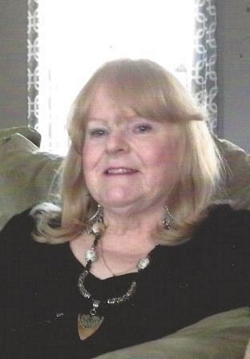 Annette Greene, 70, of Lusby, MD passed away on August 19, 2017 at Washington Hospital Center. Born April 15, 1947 in Greenock, Scotland she was the daughter of the late John Carroll and Annie (Boyle) Carroll.

Annette graduated from St. Culumba's High School in 1962 and from Argyll & Bute School of Nursing in 1978. She was the Director of Family and Individual Support Services with the ARC of Southern Maryland for twelve years, retiring July 28, 2011. Annette also chaired the Behavioral Change and Human Rights Committee and was head of the lay pastors at her church. Annette loved crafting, making jewelry, and spending time with family and friends.

Annette is survived by her husband, Robert "Jack" Greene; daughter, Arlaine Freeman and husband Richard of Lusby, MD; grandchildren, Carl and wife Shelley, Sheila, Olivia and Conor; and one great grandchild. She was preceded in death by her son, Andrew White; and her brother, John Carroll who died as an infant.

Family will receive friends on Friday, August 25, 2017 from 4:00 p.m. until 5:00 p.m. with a Funeral Service to follow at 5:00 p.m. at St. Paul United Methodist Church, 11000 H.G. Trueman Road, Lusby, MD 20657. Memorial contributions may be made to St. Paul United Methodist Church or NAMI (National Alliance on Mental Illness) at NAMI Maryland, 10630 Little Patuxent Parkway, Suite 475, Columbia, MD 21044. Arrangements by Rausch Funeral Home.