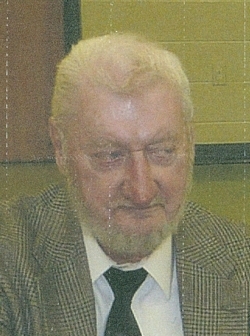 John Bernard Seipp, 82, of Broomes Island, MD passed away August 17, 2017 at Burnett Calvert Hospice House. John was born June 11, 1935 in Capitol Heights, MD to LeRoy Edward Sr. and Mary Agnes (Cain) Seipp. He graduated from Suitland High School and enlisted in the United States Air Force August 15, 1955.

John was a Weapons Fusion System Specialist stationed in Marrakech, Morocco and Pease Air Force Base, New Hampshire before being discharged on August 14, 1959 as an Airman 1st Class. He was a skilled carpenter and could construct anything from a table to a house. John was a 20 year Life Member of the Capitol Heights Volunteer Fire Department. In his younger years he enjoyed playing softball and bowling. John was famous for his 3rd Saturday of July Party which he hosted for over 3 decades.

He was preceded in death by his parents, sister Mary Elizabeth Noblit, and brothers LeRoy Edward Seipp, Jr. and Robert Howard Seipp. Surviving are sisters Rita Marks of Broomes Island MD and Cecilia S. Pellegrino of Aiken, SC. Also surviving are twelve nieces and nephews and several great nieces and nephews. Arrangements by Rausch Funeral Home.