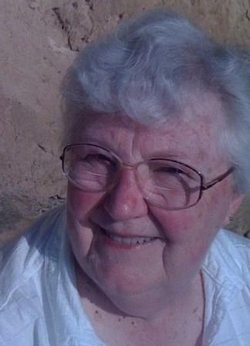 Kathleen Welker Martenis, 81, of Solomons, MD passed away on August 14, 2017 at her residence. Born February 1, 1936 in New Castle, PA, she was the daughter of the late Earl Wendell Welker and Frances Willard (Cameron) Welker. Kathleen was a court reporter in Arizona.

Kathleen is survived by her husband, Fred Martenis; her son, Jake Martenis and wife Lea of Kingston, TN; grandson, James Rega and wife Betty of Sharpsburg, GA; and great-grandchildren, Carmen Rega and Bryton Loy.

A Memorial Service will be held on Saturday, August 19, 2017 at 2:00 p.m. at the Asbury-Solomons Auditorium, 11100 Asbury Circle, Solomons, MD 20688. Arrangements by Rausch Funeral Home.