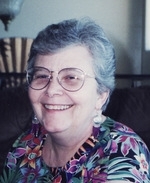 Clara "Nena" Castellon Meizoso, 79, of California, MD formerly from Hamilton, OH passed away on August 7, 2017 in Leonardtown, MD. Born on March 23, 1938 in Cienfuegos, Cuba she was the daughter of the late Micaela Gàlvez Prieto Salinas and Roman Castellòn Salinas. Nena was the loving wife of the late Raymond Meizoso, Sr. whom she married on May 28, 1960 in Havana, Cuba and who preceded her in death on November 10, 2008.

Nena is survived by her children; Raymond Meizoso, Jr. of California, MD, Stephen C. Meizoso of Lexington Park, MD, and 4 grandchildren. Siblings: Delfina Castellon Gàlve and Nereyda Castellon Gàvez. She was preceded in death by her daughter Jaime Meizoso. Nena graduated from Colegio Baldor in 1956, and moved from Hamilton, OH to St. Mary's County, MD in July, 2012. Nena worked as an accountant and bookkeeper at various companies.

A Memorial Mass will be held on August 26, 2017 at 11:30 Am in Immaculate Heart of Mary in Lexington Park, MD. Interment will be private. Arrangements by Mattingley-Gardiner Funeral Home.