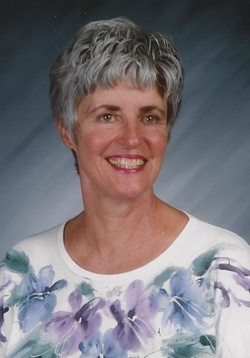 Betty Weber Clarke, 72, of Prince Frederick, MD passed away on July 27 in Solomons, MD. Betty was born on December 16, 1944 to James E. Weber and Dorothy Moreland Weber in Oakland, CA. She was preceded in death by her parents, daughter, Elizabeth Cook and her sister Edith (Dee) Weber. She is survived by her husband Donald M. Clarke, her daughter Edith (Dee) Domich Metz and her loving grandchildren, Natalie Cook and Faith Metz.

Betty was raised in Chevy Chase, Maryland and graduated from Bethesda Chevy Chase High School. She attended the University of Maryland before working as a secretary for a DC law firm. She also worked at Gallaudet University and Greenbelt Elementary School prior to her retirement. She married Don on April 5, 1980. They lived in Greenbelt, MD for 16 years, then moved to Calvert County and lived in St. Leonard for 10 years, later moving to Concord, NC for 7 years and then back to Calvert County to live in Prince Frederick, MD. Betty loved to read and was a member of numerous book clubs over the years. She also loved to travel; her favorite destinations included Germany, Alaska, and Key West.

The family will receive relatives and friends for a memorial visitation on Friday August 18 from 10-11 AM at St. John Vianney Catholic Church, Prince Frederick, MD. A mass of Christian burial will follow at 11:00 AM. Inurment will take place at a later date in Arlington National Cemetery. Donations made be made in Betty's name to the Cystic Fibrosis foundation at 4550 Montgomery Avenue, Suite 1100 N, Bethesda, MD 20814 in the name of Edith Weber or the Calvert County Hospice, 238 Merrimac Ct., Prince Frederick, MD 20678. Arrangements by Rausch Funeral Home.