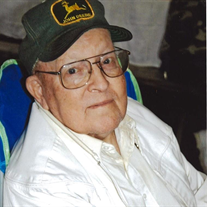 Joseph Donald Radcliff, age 80, of La Plata, Maryland died August 4, 2017 at his residence.He was the son of Alphonsus Ligouri Radcliff and Irma Elizabeth Garner Radcliff. Donald was a carpenter at St. Elizabeth's Hospital and the Federal Bureau of Printing and Engraving for 30 years. He was also a veteran of the Maryland National Guard in La Plata, Maryland and a life-long member of Sacred Heart Catholic Church in La Plata. He enjoyed bowling with his son, playing cards, going to country music concerts (his favorite performer was Emmy Lou Harris), and family gatherings.

He is survived by his wife, Marian J. Radcliff; his sons, Joseph Donald Radcliff Jr. and wife Lesley, Mark Douglas Radcliff and wife Terry, and Michael A. Radcliff; his daughter, Deirdre Elizabeth Radcliff; his brother, Francis Xavier Radcliff, Sr.; his sister, Margaret West; his grandchildren, Melanie, Katie, Christopher, and Garrett; and his great-grandson, Blake.

Friends received on Wednesday, August 9, 2017 from 5-8PM with Wake Service at 7PM at Raymond Funeral Service Chapel, 5635 Washington Avenue, La Plata, Maryland 20646. Mass of Christian Burial on Thursday, August 10, 2017 at 10AM at Sacred Heart Catholic Church. Interment to follow in the church cemetery. Memorials in Donald's name are asked to Sacred Heart Church Cemetery, 201 St. Mary's Avenue, La Plata, Maryland 20646. Arrangements by Raymond Funeral Service.