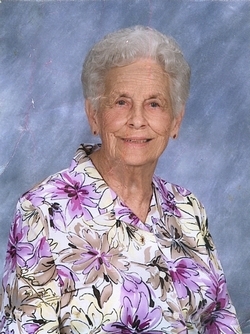 Jane Owens Whittington, 90, a longtime resident of Dunkirk passed away August 1, 2017 at Asbury Solomons Nursing Center. She was born February 7, 1927 in Prince Frederick to Joseph John and Irene (Bowen) Gibson. Jane was raised in Owings and married C. Raymond Whittington, Sr. in June 1945. She was primarily a homemaker and briefly worked for the US Census Bureau.

In the late 1960's Jane went to work for the US Postal Service as a Post Office Clerk retiring after 20 years. Jane was a lifelong member of Smithville United Methodist Church where she was a member of the choir and United Methodist Women. She was also a member of the Women's Democratic Club and the Deale Senior Citizens Group, The Ramblers. Jane enjoyed bowling, softball, baseball, football, flowers and spending time with her grandchildren.

Jane was preceded in death by her husband C. Raymond Whittington, Sr. in 1990, step-children F. Edward Whittington and Barbara Lee Simard, sisters Alice Irene Ward and Charlotte Lewis and a step-grandchild. She is survived by her children Joseph L. Whittington and wife Cynthia of Fairfax, VA, Douglas O. Whittington and his wife Lynne of Arlington, VA and Brenda J. Mulcahy of Lusby, MD, step-children C. Raymond Whittington, Jr. and his wife Sue of White Plains, MD and Janet Kuhlman of Woodville, OH, 7 grandchildren, 14 step-grandchildren and numerous great grandchildren. Arrangements by Rausch Funeral Home.