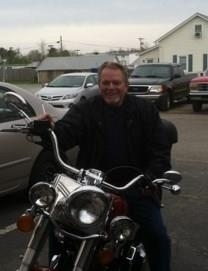 Randolph William Roach died Saturday, July 29, 2017 at MedStar Georgetown University Hospital. Born on September 22, 1954 in Cumberland, MD Randy was the devoted husband of Judy Roach, caring step-dad to Judy's two sons and their families, and loving rescuer of numerous mutts.

In addition to his surviving wife, are three sisters-in-law, six nephews and two nieces. Randy's parents and all four of his siblings predeceased him. Mr. Roach was retired and very proud to have been a Life Member of the International Union of Painters and Allied Trades.

The family will receive friends at 1:00 p.m. followed by a memorial service that will be held at 1:30 p.m. on Friday, August 4, 2017. A light lunch will be provided in Huntt Funeral Home. Arrangements by Huntt Funeral Home.