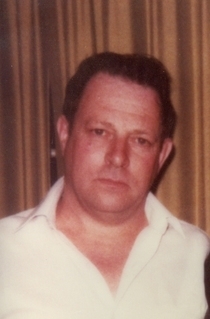 James Earl Hill Jr., 79, of Mechanicsville, MD passed away on July 28, 2017 at the St. Mary's Co. Hospice House. James was born on March 1, 1938 in Leonardtown, MD to the late James E. Hill Sr. and the late Viola E. Hill. He is also predeceased by his son, Joseph Hill; brother, Rick Hill and sister-in-lawMary Hill.

He is survived by his loving wife, Marilee G. Hill; son, John Hill (Mary); brothers, James M. Hill (Wendy), Dennis Hill (Valeria), Henry Hill, Edward Hill (Cheryl) and Brother, Gary Hill; sister, Agnes Wolfe (Robert); three grandchildren, Brittany, Ashley and Jessica;one great-grandchild, Hanna; and many cousins, nieces and nephews.

James served in the National Guard for eight years. He owned and operated Carvel Ice Cream in Waldorf, MD. James lived in St. Mary's County for 42 years. He loved spending time with his family and his dog's.

A Memorial Gathering will be held on Friday, August 4, 2017 from 6PM to 8PM with Prayers starting at 7PM; Gary Hill to officiate. Interment will be held on Monday, August 7, 2017 at 11AM in Holy Ghost Church Cemetery, 15848 Rock Point Rd., Newburg, MD. In lieu of flowers, the family requests donations be made in James' memory to Hospice of St. Mary's County. Arrangements by Arehart-Echols Funeral Home.