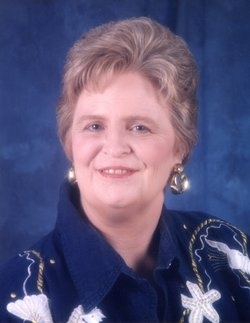 Sandra Leigh Robbins, 65 of Great Mills, MD died Thursday, July 27, 2017 at Med Star St. Mary's Hospital in Leonardtown, MD. She was born on November 3, 1951 in Washington, D.C. to the late John Elmer Hancock and Mary Leigh Hewitt.

Sandy was employed at St. Mary's College in St Mary's City, MD as an administrative assistant from 1995 until her death. She will be remembered for her willingness to help everyone who needed her services no matter how big or how small. One of her favorite experiences while working there was when she was able to go to The Gambia in Africa with other staff/students from the college. She even stayed in touch with many of the people she met there.

She was a member of the St. Mary's County Camera Club where her avid love of photography took her to many places and events. She was able to meet other enthusiasts who shared her love of taking nature and wildlife photos. She and one of her best friends, Brenda Thompson, would go away for a day or sometimes even weekends to enjoy nature and have taken many beautiful pictures. Some of these are currently hanging in Kent Hall at St. Mary's College. She also enjoyed gathering information on her family history. She went to many websites and even combed graveyards trying to complete the family tree. Her other loves were crocheting, going to the movies, and spending time with her pets.

Sandy is survived by her husband Charles Thomas (Chuck) Robbins of Great Mills, MD; son, Robert D. Scholten of Milton, FL; daughter Rachel N. Hawkins of Leonardtown, MD; two sisters, Pamela Goewey of Valley Lee, MD, Lynn Castleberry of Mentone, AL and one half-sister Stephanie Hancock of MD. She is also survived by five grandchildren, four great grandchildren, an uncle, aunts as well as many nieces and nephews.

Family will receive family and friends on Wednesday, August 2, 2017 from 6:00 p.m. to 8:00 p.m. at the Brinsfield Funeral Home, 22955 Hollywood Road, Leonardtown, MD. A private family interment will follow at a later date. If you wish to honor Sandy, in lieu of flowers, you can make a donation to the St. Mary's College Foundation, 18952 E. Fisher Road, St. Mary's City, Maryland 20686. Checks can be made out to "SMCM Foundation", or you can give a gift by credit card by calling 240-895-4282 or visiting smcm.edu/give. Please make sure they know that you are donating on Sandy's behalf. A memorial service will be held at St. Mary's College at a later date. Arrangements by Brinsfield Funeral Home, P.A., Leonardtown, MD.