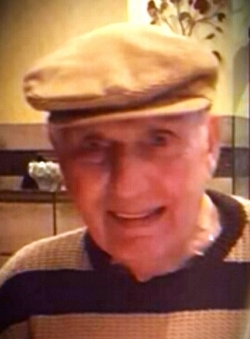 Francis Gaetano Valenti, 87, of Owings passed away July 24, 2017 at his residence. He was born March 5, 1930 in Washington, D.C. to Gaetano and Frances (Longo) Valenti. Francis served in the United States Army from September 4, 1951, serving with Company "A" 42nd AIB in Germany until being discharged August 4, 1953 as a Corporal.

Francis was preceded in death by his wife, Ruth S. Valenti and step-son Daniel Robbin. He is survived by son Mark and wife Charlene of Martinsburg, WV and daughters Gina Valenti King and husband Mike of Owings, and Michele Valenti Derwent and husband Donnie of Virginia Beach, VA and a step daughter Rae Elkins of Ellicott City. Also surviving are 14 grandchildren, 26 great-grandchildren and 2 great-great-grandchildren.

After the Nationals beat the Diamondbacks 6-2, Francis Gaetano Valenti went to bed a happy man. Then the Lord called him home. He went peacefully in his sleep and is now with the love of his life, Ruth. A strong, gentle and very devout man, he taught us all to laugh, be kind, have faith, love deeply and forever. Life will go on but it will never be same. Arrangements by Rausch Funeral Home.