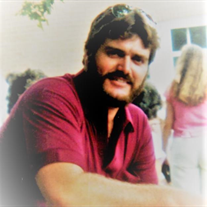 John "Jack" Saunders, 61, of Cobb Island, MD passed away on July 17, 2017. Born on July 4, 1956 in La Plata, MD he was the son of the late James and Marie Saunders. Jack was married to Bernadine M. Saunders on September 16, 1983.

He was a lifetime member of the Cobb Island Volunteer Fired Department and Rescue Squad and retired from the U. S. Navy. Jack so loved his family, his pets, motorcycle riding and being on the water. Jack always said "that if he was away from the water too long, his gills would dry up".

In addition to his wife, Jack is survived by his children Fred Saunders and husband Brandon of Greenwood, SC, Scott Donoho and wife Barbie of King George, VA, Michelle Farr and husband David of Mechanicsville, MD; brother James "Spider" Saunders of Cobb Island, MD and his late wife Betty Jo; sister Tina Brinson of Durham, NC and her late husband John; grandchildren Brianna, Aurora, Meadow and Chad; also survived by several nieces and nephews.

Memorial service on Sunday, July 30, 2017 at 1 PM at Cobb Island Volunteer Fire Department 17069 Cobb Island Road Cobb Island, MD 20625. Memorial contributions may be made to the Cobb Island Volunteer Fire Department P. O. Box 156 Cobb Island, MD 20625 or directed to the Saunders family to assist with expenses. Arrangements by Raymond Funeral Service.