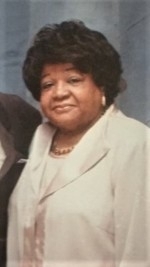 Paula Ann Reed passed from this life on Tuesday, July 18th, 2017 at her home in Hollywood, Maryland. She was born on October 14th 1947 in Carver Heights, Maryland. She was the daughter of the late Thomas Jefferson Awkward, Sr of Afton Virginia and Theodoris Elizabeth Awkward of Lexington Park, Maryland. She was the 2nd oldest of nine siblings.

Paula received her education from the St. Mary's County Public School System. She attended the University of Baltimore for a period and Trinity University in Washington D.C. and the College of Southern Maryland, LaPlata Maryland where she graduated with a degree in Applied Science and Business Management.

On July 1st, 1977 Paula was united in marriage to the love of her life, John C. Reed. Their 3 children were the love of her life. Family and friends meant the world to her. She could truly be called the glue that held things together. She was known by those who loved her as "the Judge". Paula is known for her generous heart, thoughtful ways and the person you could always count on to help you no matter the situation or the cause.

She loved to read, watch movies, play cards, gardening and an advent watcher of MSNBC. She was a faithful member of Immaculate Heart of Mary Catholic Church, and a volunteer in numerous community services. Paula loved life, and helping any and every one in need. She worked long and hard for many years at the Patuxent Naval Base, Patuxent, MD until she retired on January 1st, 2014. She so looked forward to traveling and one day taking a cruise.

Paula leaves to cherish her memory, her husband John C. Reed of Hollywood, MD; one son, Herman Awkward and daughter-in-law Heike Awkward of Jacksonville, FL; 2 daughters, Charlene Cooper and son-in-law George Cooper of Hollywood, MD; Tameika Thomas and son-in-law Frank Thomas of Leonardtown, MD; 2 Granddaughters, Shabreene Awkward Blazquez and husband Marcus Blazquez; and Candra Awkward. Her mother Theodoris Awkward; sisters, Vivian Mills (John) and Jacqueline Johnson (Lowell); brothers, Ronnie Awkward (Charlethia), David Awkward (Diane), Roger Awkward (Mary) and Raymond Awkward (Daisy 'Mae'). Sisters-in-Law, Agnes Davis (Carl, deceased); Charlotte Reed and Dorothy Reed (Harris, deceased). Brothers-in-law, Lowell Johnson; Larry James; Michael James and John Mills. Most special uncle, Francis Nolan and aunt, Helen Nolan. Dearest friends; Larnice Toon; Carol Lang; Phyllis Elam; Lessie Green; Laura Moore; Doris Chase and Terry Oliver.

She is predeceased by her father Thomas Awkward Sr; brothers George Awkward and Thomas "Junior" Awkward, Jr., Grandmother Bernice Nolan; Grandfather Joseph Awkward and mother-in-law Irene Fenwick; She is also survived by many nieces, nephews, a host of cousins, other relatives and a host of friends and former co-workers.

An Angel has left us on this day and she will truly be missed but her memories will brighten our days. We love you now and forever. Arrangements by Mattingley-Gardiner Funeral Home.