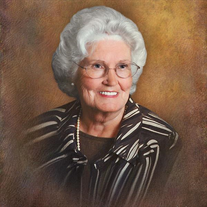 Margaret Louise Dunlap, age 77, of La Plata, Maryland died July 18, 2017 at Charles County Hospice House in Waldorf, Maryland. Margaret was a substitute teacher and a volunteer at the Prince George's County Public School System and was a member of La Plata United Methodist Church. She was also a volunteer at Walter J. Mitchell Elementary School in La Plata, Maryland. She taught ceramics at the La Plata Clark Senior Center and the Indian Head Senior Center. She was a member of the Red Hats Society and the Elks Lodge in Clinton, Maryland. She liked bird watching and butterflies.

She was the daughter of William Long and Annie Kennedy Long. In addition to her parents, she was also predeceased by her husband, Mitchell N. Dunlap; her son, Jeffrey Wayne Dunlap; her brother, John Long; and her grandson, Daniel Dunlap. She is survived by her daughter, Karen Heppe (James); her sister, Frances Long Shoe; her grandchildren, Rachael (James), Scott (Lyndsey), Jacob (McKennan), and Ashley (Jared); and her great-grandchildren, Danielle, Kaitlyn, Lily, Mason, and Riley.

Friends received on Monday, July 24, 2017 from 2-4PM and 6-8PM at Raymond Funeral Service Chapel, 5635 Washington Avenue, La Plata, Maryland 20646. Funeral Service on Tuesday, July 25, 2017 at 11AM at the La Plata United Methodist Church, 3 Port Tobacco Road, La Plata, Maryland 20646. Interment to follow at Trinity Memorial Gardens, 3221 Mattawoman-Beantown Road, Waldorf, Maryland 20601. Memorials are asked to Hospice of Charles County, 2505 Davis Road, Waldorf, Maryland 20603. Arrangements by Raymond Funeral Service.