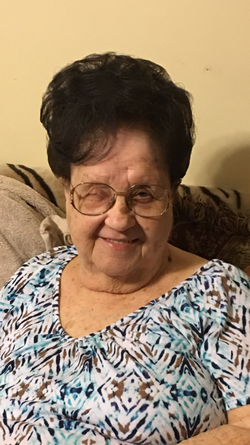 Lowena (Nana/MamaBug) Viola Lusby passed away July 14, 2017 at Anne Arundel Medical Center. She was born to the late Eunice Fern Buffer and the late James Buffer on February 8, 1939 in Natchitoches, Louisiana.

Lowena enjoyed spending time with her loved ones, singing karaoke and being the designated driver. She enjoyed listening to classic country music and watching her soaps on the television with her dog, Baby, by her side.

She is survived by her children Jimmy Lusby, Sharon Adams, Chris Lusby and June Gibson; her sibling Raymond Buffer Sr., grandchildren and great grandchildren. Lowena was preceded in death by her parents James and Eunice; her husband Oscar William (Billy) Lusby Jr (Calvert County Sheriff in 1971); her daughter Sue Lusby and grandson Shane Woodard.

A memorial service will be held at the Rausch Funeral Home in Broomes Island, MD on Saturday, July 29, 2017 at 11am. In lieu of flowers, the family requests memorial donations be made to the Prince Frederick Rescue Squad 755 Solomon's Island Rd. S. Prince Frederick Md. 20678. Arrangements by Rausch Funeral Home.