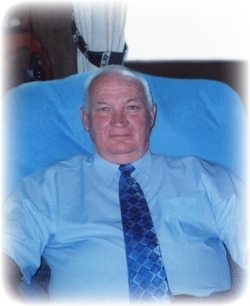 Robert C. Dement Jr., 78, of Lexington Park, MD passed away on Wednesday, July 12, 2017 at Georgetown University Hospital in Washington, D.C., with his loving family by his side. Born January 30, 1939 he was the eldest son of the late Robert C. Dement, Sr. and Margaret C. Jones Dement. Robert, "Bob" as he was known by many, moved with his family from Washington, D.C. to St. Mary's County when he was two years old. He graduated from Great Mills High School in 1958. After high school, he dug artesian wells and oystered with his brother, Everett L. Dement, until he was drafted into the United States Army in 1962.

While in the U. S. Army, he served two years stationed near Landshut, Germany as a tank driver for the 7th Army 3rd Armor Division, patrolling the border of Germany and Czechoslovakia. He returned home a 10-Point Veteran and began working for Stewart Petroleum. In October of 1965, he married the love of his life, Helen Katherine Holley. Together, they raised three children, Daniel, Diane and Michael. Robert and Helen opened and ran "Dement's Bicycle Repair Shop" in the 70's. He enjoyed putting the smiles back on children's faces by fixing their bikes. Robert entered Civil Service under the Department of Defense, working at the Fuel Farm in Patuxent River, MD. After retiring from Civil Service, he went to work for St. Mary's County Government, until retiring in early 2016. He also worked alongside his wife at the Farmer's Market and various Farm and Tractor shows selling leather belts and wallets. He was a hard worker and a great provider for his family.

Robert loved life and he loved to laugh! He was also an avid reader. Of the many books he read over the years, the Holy Bible was by far, his favorite. As a member and former Deacon of the Church of Christ, Robert was a faithful servant of God. He strived to live each day as a Christian. He enjoyed sharing and teaching from the Bible with everyone he spoke to. The combination of Robert's quick wit, compassion, and loving heart brought many a stranger back to visit with him. He enjoyed talking and telling stories with everyone he met, and everyone he met became a friend.

Robert's true passion was gardening. He had a green thumb, and was known for being able to grow anything, even from a dead stick. Every winter, he anxiously awaited early spring so he could get back out into his garden. Each year he planned, planted, and nurtured a bountiful garden, sharing the harvest with many friends, family members, and acquaintances throughout the County. It gave him so much joy to give to others. He will truly be missed by all who knew and loved him.

Robert is survived by his wife Helen; children Daniel Dement (Shannon) of Lexington Park, MD, Diane Trossbach (Warren) of Leonardtown, MD, and Michael Dement (Pamela) of California, MD; Siblings: Everett L. Dement, Leonardtown, MD, Betty J. Dement, Great Mills, MD, Linda L. Blanke (Henry), Hollywood, MD, Sally S. Raley (David), Lexington Park, MD, and David A. Dement (Sharon), Summerville, SC; six grandchildren Jarrod, Brice, Tarrin, Dustin, Bradley, and Amelia; four step-grandchildren Jonathan, Brittany, Gregory, Ginny, and Six step-greatgrandchildren. In addition to his parents, Robert was predeceased by his brothers, John and Dale Dement.

Pallbearers for Robert Dement will be Jarrod Trossbach, Brice Trossbach, Bradley Dement, Jonathan Braunen, Dustin Dement, and Warren Trossbach. Honorary Pallbearers will be Charles Long, Roger Blankenship, Everett Dement, David Dement, and David Raley. Visitation will be held 5:00 PM - 8:00 PM, on Tuesday, July 18, 2017 at Brinsfield Funeral Home, 22955 Hollywood Road Leonardtown, MD 20650. Services will be held at 10:00 AM on Wednesday, July 19, 2017 at the Church of Christ 44850 St Andrews Church Rd California, MD 20619. Interment will follow at Charles Memorial Gardens, 26325 Point Lookout Road Leonardtown, MD 20650. Arrangements by the Brinsfield Funeral Home, P.A.